Celebrating student achievement with Principal Awards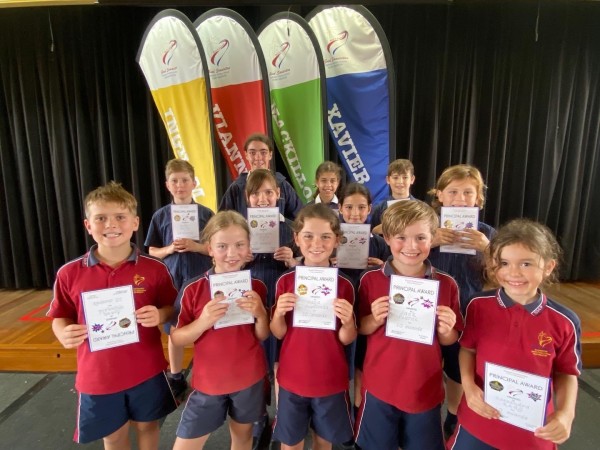 It was a pleasure to welcome back our parents to our school assemblies and celebrate with those students receiving Principal Awards.
The easing of cohorting restrictions means that we are able to have assemblies as a whole school community again.
Good Samaritan students learn in environments where explicit instruction is valued, key curriculum concepts are reviewed, practised and consolidated. This allows students to become independent learners.
It is through the school's motto, 'Moved to Compassion', that students are continually encouraged to strive to do their best therefore deeply embedding the ongoing spiritual, academic and social interactions students have each day whilst at school.
Our school awards reflect this commitment to learning and being a positive member of the school community. Students are able to achieve merit and value awards at a classroom level that translate into a Principal's Award at an identified level.
Students are consistently and positively reinforced by a number of recognition levels within classrooms including:
To Each his Own
Each student works for an individual reward
Each student earns reward based on their own achievements
Recognising student achievements is a strong characteristic of the Good Samaritan community.