Celebrating Autism Awareness Month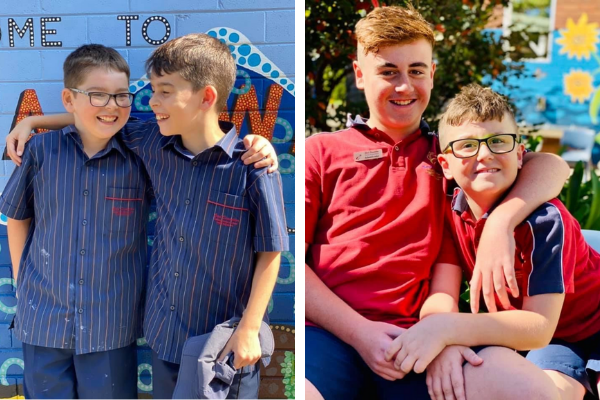 At Good Samaritan, we believe every day is a day worth celebrating all the things that make each one of us unique and special.
Our school is changing the way students interact with their peers living with autism.
To celebrate Autism Awareness Month, students enjoyed a day of learning and activities, starting with a liturgy led by our students in Amaroo as well as students who have transitioned to classes full time and their peers.
The students were able to share their abilities with their friends and teachers, thanks to the wonderful families, caring staff and specialists who set them up for success. We think we make a pretty good team!

What a wonderful gift to be able to give one another – we certainly are better together. As one of our parents commented, 'We celebrate our differences'!
Read more about our Pastoral Care & Wellbeing initiatives at Good Samaritan.

Watch Good Samaritan feature on WIN News for Autism Awareness Month below...